Six Steps to Become A Successful Administrator
An active administrator supervises the designing and enforcing of more productive processes that guarantee the organization's performance. The experience you gain can be rewarding as well as an irreplaceable foundation for any other job field you enter in the future.
Organization
Organizational skills are the first thing most people connect administrators with. You are the core of your company and many rely on your collective data shifting to send the correct information over to the receiving end timely. Admins might have quite a few obligations from different ends of the company, but that isn't to say that you can't find some satisfaction from having a pristine workspace! Below are a few responsibilities administrative management can include:
Scheduling
Reporting
Deadlines
Contacts
Finance
Company details
Time Management
A manager is an overseer of everything including timely-ness. If one item is late you might have missing paychecks and inconveniences to yourself and others. This can result in potentially throw the whole company off track. Here are few tips to keep track of your work, increase productivity, and become a strategic wiz:
Do as many things as you can right away (unless there are other higher priority tasks ahead.)
Use your calendar!
Do the most difficult task first if you have a long list of same prioritized items. Everything else will seem like a breeze!
Grouping similar projects and tasks together.
Problem Solving
No company is perfect, there can be a lot of mishaps that come up. In an administrative field it is better to be proactive and see how you can help. You will most likely have a lot of technical difficulties and other random problems of your own as well but if you can try anything you can think of on your own, you might be able to solve your problem. This is especially important because this tactic shows your capability and independence! You are the effectiveness of your organization.
Technical Background
Having a technical background is beneficial, it isn't always necessary as long as you can efficiently complete the reports you may need to do with other qualifications. However, it does come in handy when you can create new systems, run everything accurately, and help others. As an administrator you can often run into quite a few technical problems, so it is good to be prepared! If you are not tech savvy then you might have a great opportunity to try out Udemy Academy. You can find courses and certifications on anything and everything!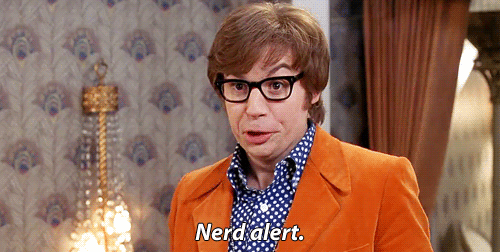 Initiative
There are growth opportunities for you and your business and great learning moments when executing a project. Putting up a system in place of step-by-step protocols will not only help the client, but also the operator. Having a strong view of your business is a key factor of growth. The more you know about the strengths and flaws in your workplace the better you can build everyone up! You have the opportunity to work on these projects and goals with your employers so embrace it and be sure to take action steps to find out what is needed!
Communication
You speak to a lot of people daily so perfecting your tone and conversation will be the secret to your success. You will communicate with your employers and team with any company so be sure you are being understood and you take some time to respond if you need. You have access to how smooth the business runs, so it is okay to ensure effective procedures are being communicated clearly. See if you are following the steps below:
Guiding and understanding your team. Answer questions with organized and clear projection and reports and stay engaged with your team!
Completing everything your employers need. Communicating your understanding can also be helpful for everyone.
Setting new goals and projects with everyone and have fun!
"If you are working on something that you really care about, you don't have to be pushed. The vision pulls you." – Steve Jobs