With Quotes from the XL Pro Team
Are you looking to grow your bank account savings quickly? Living paycheck to paycheck is easy. Many people make it a lifestyle, and there is nothing wrong with that, especially since there are a lot of expenses that arise as you get older. Some might even get extra jobs to help pay the bills… but making side cash might be the problem! XL Pro has come up with unique ideas that make spending more difficult. Amidst COVID-19, spending less can actually become simple!
Quick Stats! According to Bankrate, studies find that four in ten Americans will borrow money if there is a surprise thousand dollar emergency! Even if there is not an emergency, that leaves little room for holiday spending/vacations, paying off loans, or retirement funds. This means that most Americans do not realize how important savings can benefit us and sixteen percent of us will fall into credit card debt over an emergency! Check out the chart for more details:
Do NOT Order That! COVID-19 has had a major impact on businesses, especially Amazon! You see ads on social media daily that seem to know exactly what you want or need. Well if you think $15 is not a big deal think again. That $15 turns into $25 with shipping and delivery fees and then you order something else again because it is cheap, right? Did you really need that fancy toothbrush and designer shoes on sale OR could you have saved yourself $50? The same can be said about ordering food. All of these online orders add up quickly and can deplete your paycheck faster than you think. Budget wisely and cut off your online and offline shopping habits and every time you want to buy something, put that exact amount into a separate savings account!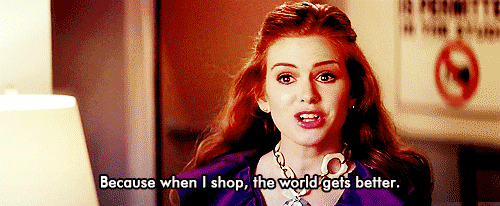 Forget Your Wallet! Yes, you read that right. Leave your wallet at home (keep important items, obviously) and carry the amount of cash you think you will need for the day. If you continue this habit of leaving your debit/credit cards at home your bank account will turn into your savings account.
Money Saving Apps! Apps like TrueBill and Acorns can cut out or cancel any unnecessary subscriptions and overcharges you have. Some apps listed are completely free to use, check them out here:
Of course, there is always a free option of creating your own report and cutting costs the old school way!
Save Loose Change! Another great old school idea, if you are saving one dollar in random coins a day in a jar or wherever, it will add up fast! Speed this process up by throwing in two dollars daily and you will reach your thousand dollar emergency fund in a little over one year.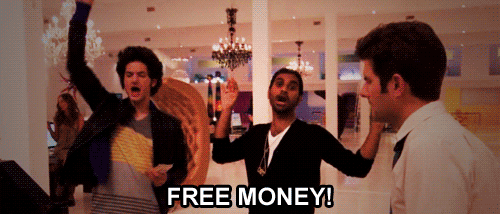 Meal Prep! This might be the hardest step to achieving your savings dreams, but it is also good for your health. A great way to invest in your savings and health, meal prepping is worth your time and in the end, grocery shopping should be your new best friend! Alternatively, if you go to restaurants frequently, switch to water instead of soda. Water is almost always FREE versus spending the extra three dollar soda charge.
Calculated Purchases! If you are good at mental math calculations, you can measure your spending by how many hours you work. For example, if you want to impulse buy forty dollar shoes and you make ten dollars an hour, ask yourself: is four hours of work worth my shoes? This method puts your savings into a perspective you cannot easily ignore.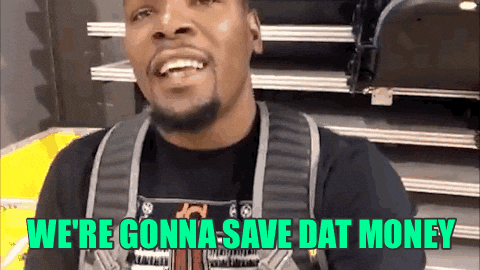 We hope that you are able to practice a few of these methods and this article will truly benefit our readers. Inspire to invest in your future endeavors!
Quotes from our team:
"I am a pro price matching master!" Haseeb J.
"I separate and categorize my funds and savings. I also like to build my own things instead of buy them!" Frank M.
"Any time I feel the need to impulse buy, I entertain myself with things I have already bought." Alex H.
"I worked in a tax free country for 10 years!  I managed to save/invest a lot.
Over here I have used Acorn which is a simple saving app on your phone that sweeps the left over change from dollars you spend and invests it for you. You can also have a direct deposit each month if you wish." Andrew P.