What is a portfolio, and have you ever wondered how to create a portfolio for a future job? A portfolio is a notebook, sometimes digital, that contains a collection of your work. There are many of different kinds of work portfolios all of which could be comprised of sketches, photographs, research, and anything you decide! So how do you get started creating a physical vision of your projects?
Selecting Content
As you begin to develop your portfolio, you will need to know a few things that future employers will look for:
Firstly, you will need to dig deep for company information. What are they looking for? What is their vision and expectations? Does it match yours?
Secondly, you will need to figure out how many pictures to use and which ones to use. You can find out more about which content to use by researching the company you would like to work for. Normally, an average amount of seven slides (or photos) are enough. If there are less than seven, the employer may find it difficult to get a clear idea of your visions and theme, and if there are more than seven, your work can become cluttered or overwhelming.
Thirdly, find out what information you need to go with your projects in your portfolio. You should have written or typed out information that neatly describes your processes. For example, if you have sketches, they should already be telling a story for themselves. However, be sure to go into detail with your captions about the methods used, new techniques, and creative narratives adjacent to the sketches.
Putting it All Together
If you are going for a paperless portfolio, check out our digital references below on building one. Demonstrate your skills by making sure you have a continuing theme such as matching borders, text themes, and continuing colors, if applicable. If you are doing a printed portfolio, be sure to use typed text if necessary and avoid using tape and glue. Your printed portfolio should be neat and easily decipherable. Finally, you should always bring backup hardcopies, laminate your papers if necessary, and have fun!
Stand Out on Social Media
Can people find your work online? The ideal answer should be yes. Online resources are strong assets that encourage others to see your work, especially if you are staying up to date and active. Like your resume, the elements used should fit the look and feel of your work themes, so in that case, be sure to display your unique efforts with an online professional presence to help showcase your pieces to potential clients and bosses. If you do not already have a platform for your masterpieces, check out how to get started under our references!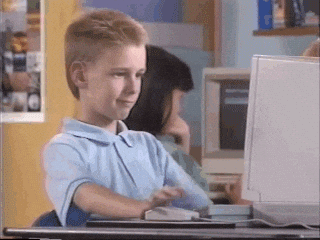 User Friendly
Lastly, make sure your content is user-friendly if it is digital. Be sure to test run your portfolio on different devices and double check your drive device, website, and social media platforms to make sure everything is loading correctly and there is a clear theme. Focusing on user experience is a main key and will leave a lasting impression.
Building a portfolio can be an exciting process and the start of an awesome career. The portfolio should demonstrate a visual story about you, your career goals, and your work experiences. So get creative, add achievements, and be prepared!
References