Have you ever looked up to someone in a leading position and wondered "how do I get where they are standing?"
All of your questions are answered from our team executives at XL Pro!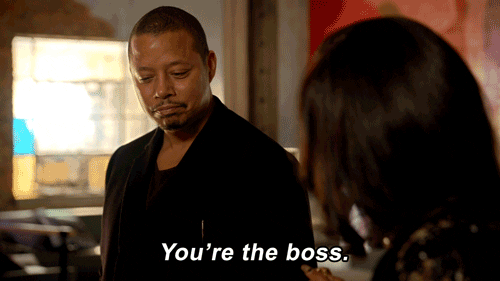 Connecting & Networking – Depending on how long you have worked with your current or past company, you will need previous/current success as a leader. If you are consistently present in your workplace, then good job! That is the first step to becoming a trustworthy source of information. People will find you reliable. Speaking of reliability, another great way to make the jump to an executive position is to open a mentoring program. If your workplace could use some more hands on deck for training, sign yourself up! This is an awesome step forward to getting to know your coworkers, making connections, and branching out for the bigger picture of the company.
Getting to Know Technology – This topic might have been a crazy idea five to ten years ago to qualify for an executive position, however, there is a vast amount of technology and software programs being implemented in almost every company you can find! And to understand the systems your company uses, will be a big benefit. Technology is the core of every company around the world, be ready to acquaint yourself!
Super Knowledgeable in Your Field – To become an executive, most job positions will require a degree in the similar field. While having a degree can give you credibility and an equivalent of five years of experience, just being knowledgeable and having more than five years of experience can sometimes be more valuable, or enough to land you the spot!
Hard Work – Good old fashioned hard work and a great attitude play a key role. It shows other leaders in your company that you are capable of seeing things through to the end, proving that your customer service levels are consistently high, you are a great team leader, and most importantly, you can get the job done! Proven experiences of excellence will always prevail through bad GPA's or no college experience, in some cases.
Degrees – As we step into the future of 2020, fewer companies are requiring degrees, especially if you are applying within your own company. That is not to say that the majority of companies will most likely require a degree for an executive position, unless under specific circumstances. Make your odds better by looking at requirements without a degree:
Probationary period may be required.
A minimum of 10 years of senior management experience developing and leading [your field]
Outstanding communication skills to protect and promote the mission of [company]
Demonstrated experience leading operational transformations within the organization.
Strong global experience, including ability to exercise diplomacy and cultural sensitivity.
Superior interpersonal and persuasive skills with ability to inspire, motivate and influence a broad range of global leaders.
Attract, recruit, and develop a motivated team.
Must have a strong proven customer service orientation with emphasis in customer management
Ability to maintain open communications with customers and vendors.
Willingness to lead by example and able to clearly present goals, provide direction and offer support.
Must be results-oriented and entrepreneurial, with well-developed interpersonal and team building skills.
Team Meetings- Hold regular meetings, for benefit of all team members.
While every job title will be different in what they are seeking in an executive position, there are almost always deal breakers you can win over with specialized skills if you do not have a degree, and as long as you meet the other requirements listed above. Specialized skills may include being multilingual, being a self-taught tech savvy professional, having proven achievements on your resume, obtaining over ten years of a related field expertise, having impressive certifications, and much more!
Check out XL Pro jobs TODAY to get on the right track to becoming an executive, or even your own boss!