Welcome to the end of the season and the beginning of October! The holidays and festivities are abundant, the smell of pumpkin and crisp apple fill the air. However, the scariest part of Halloween this year is spreading COVID-19. There are several combinations of risk factors involved during the holidays while COVID-19 lingers. Be sure to follow all safety guidelines when celebrating, and of course, HAVE FUN!
Please note that all of XL Pro's safety tips are derivatives from the CDC (Center of Disease Control & Prevention), if you have any questions, concerns, or seem unsure about any activities, please consult their website.
Avoid: Long durations at big community events, especially inside, increase risk of spreading COVID-19, anyone going to a large gathering should consider researching the COVID-19 case studies in the area beforehand.
Do not attend public holiday events if:
You are displaying COVID-19 symptoms.
If you have been exposed to someone who has tested positive for COVID-19 within the last two weeks.
There are more than ten people within the designated social distancing limits.
If you are at higher risk of contracting COVID-19.
Throw a Small Soiree: While having a party is still a medium to high risk activity, you can always host a party while being extra safe by mandating masks and following CDC social gathering guidelines.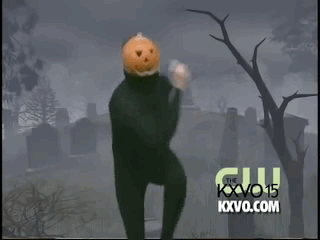 2. Virtual Halloween Party: Host a video chat with fun Halloween filters! Get super creative with this idea by adding best room or costume competitions, virtual games, and scary (or not so scary) reading hour!
3. DIY Ideas:
Halloween themed painting competition
Pumpkin carving contest
Set up a Halloween at-home photoshoot
Decorate your home as cute or scary as you like and show it off!
Haunted treats bake off (Please note: Handling food can be considered a high risk activity. Practice good hygiene by washing hands frequently, wearing gloves, staying indoors, and avoid eating food from others when possible.)
Create your own Halloween themed cards to mail off
Make your own face masks
4. Spooky Movie Night Fest: Make haunted movie treats and gather a few friends for a low risk spooky movie marathon.
5. Drive by Trick-or-Treating: Take your kids or friends to drive by haunted houses! An alternate version of this can be making goodie bags filled with treats for your loved ones and dropping them off at the front door. Avoid door-to-door trick-or-treating to minimize COVID-19 spread and contact with others.
6. Scavenger Hunt: Who doesn't love a good mystery game? You can do this at home, within strict community safety guidance, or even in the neighborhood. Whether you are hiding treats or seeking lost treasures, check out the links below for some interesting scavenger hunting games! Again, this activity can be medium risk, so be cautious and aware of the CDC guidelines.
7. Host a Murder Mystery Party: MOST RECOMMENDED! This can be done in your home or virtually! Buy it on amazon here and don't forget to dress up!
8. Camping: Grab a tent, tasty snacks, and a flashlight for this one. Have fun in your backyard or a park and tell scary stories or gaze up at the stars!
"Trick-or-Treat,
Give me something good to eat,
If you don't, smell my feet…From six feet away."
Thanks for reading and please continue to stay safe and follow similar guidelines for upcoming holidays!