An XL Pro Guide during Quarantine
Your resume will most likely be viewed before yourself, the interviewee. That being stated, first impressions are the most important. Now is a great time to polish up that dusty resume and do some revamping for the new year while under lockdown! Follow XL Pro's best resume tips from resumes we have seen from across Texas.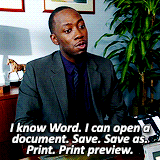 JOB SUMMARY – Hiring managers take under one minute to view each resume. Considering this small time frame, your header should be concise and to the point. When we say concise we mean specific. Give juicy details about how your skills can showcase to hiring managers that YOU can take the company to new places with your specialized skills. Your header is the WOW factor that hiring managers will read first.
CONTACT INFORMATION – Don't forget to include a call back number! Your contact information should tie into the color schemes and stand out in an appealing way. Be sure to add your contact information at the top or side. Add a professional photo of yourself and social media links for bonus points!
MAKING A RESUME STAND OUT – Unless you are a graphic designer, you probably shouldn't be using bright colors. If you choose to use colors for a corporate job, neutral colors can help you stand out in a professional and sleek way. Find some more key tips to give your resume a boost below:
Customizing – DO NOT BE GENERAL OR GENERIC! If you are applying for a job in a legal firm but you have some sales skills then you can make a great connection on your resume by adding in "With five years of sales experience, communication is a strong asset a professional can have."
Keep your resume moderately simple so it is easy to read and get to the point.
Avoid referring to yourself with "I" and "Me" and use action words like in the example below:
"I like long walks on the beach because it is relaxing for me."
VS
"Long walks on the beach reduce stress and provide healthy circulation throughout the body."
RESUME BODY – Your resume body will consist of your education, work experience, skills and endorsements, and specialized information about you. If hiring managers are intrigued by your header, they will delve deeper into your work history. Make sure there are no grammatical errors and key relevant points are bulleted with correct dates and references. Lastly, you will want to entice your readers with structured and credible statements about your work history like so:
"Overseer of regional sales at (Company Name) responsible for creating new connections and looking after decades of relationships."
"A Forbes top twenty industrial company"
"Promoted several times at leading legal firm, (Company Name) of Dallas, Texas"
"Increased number of conference attendees by 15%"
SKILLS AND ACHIEVEMENTS – This is your time to shine! Utilize creative bullet points and short words or phrases to easily highlight what you are capable of. Ask yourself these questions and answer accordingly:
What college courses or certifications do I have under my belt?
Have I mastered any specific skill even if it is only 1 year worth of knowledge?
Have I volunteered or participated in any local activities?
What do my friends say about my work ethic and experiences?
SUMMARY STATEMENT – Sometimes called Qualification Summaries, the two or three sentences can tie into your resume and nicely sum your work history up. A resume summary should be comprised of concise goals that YOU desire, and depending on the company, the resume summary will be spot on or a waste of space. Your final statements should line out why you should be working there.
How long should your resume be? One to two pages. Long enough to summarize your point and short enough to highlight all relevant experiences about yourself. Depending on the seniority of the position, you should typically have a one page resume. If it is over two pages long, your resume is defining you and people are likely lose interest if you are handing in an autobiography.
Once you land your job you can check out XL Pro's article on how to make yourself a great asset: https://xlproconsulting.com/best-practices-to-become-successful-in-your-workplace/